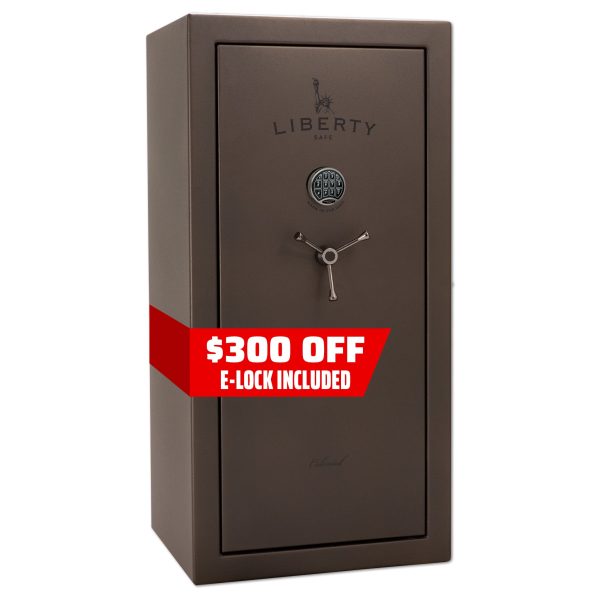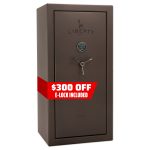 Colonial 23 Valentines Promo
Contact us for price
Stock status: Call Store for Availability
GUN SAFE LINEUP HOME SAFE LINEUP

Colonial 23 Valentines Promo
If you need a safe offering increased security, color options, and fire resistance but don't have a ton of firearms and valuables to store, the Colonial 23 is the perfect choice. The Colonial 23 boasts a level 4 security rating, our proven slip-clutch mechanism on the 3-pronged handle, and a full 75 minutes of fire protection at 1200°F. Plus, you get Liberty's patented 3-in-1 Flex™ interior shelving system for maximum versatility. We do things differently.
Made in the USA (why this matters)
75 Minutes at 1200º F
️ Level 4 Security
8 Locking Bars
⚖️ 577 lbs.
↔️ *Ext. Dim. (H x W x D) 60.5″ x 30″ x 22″